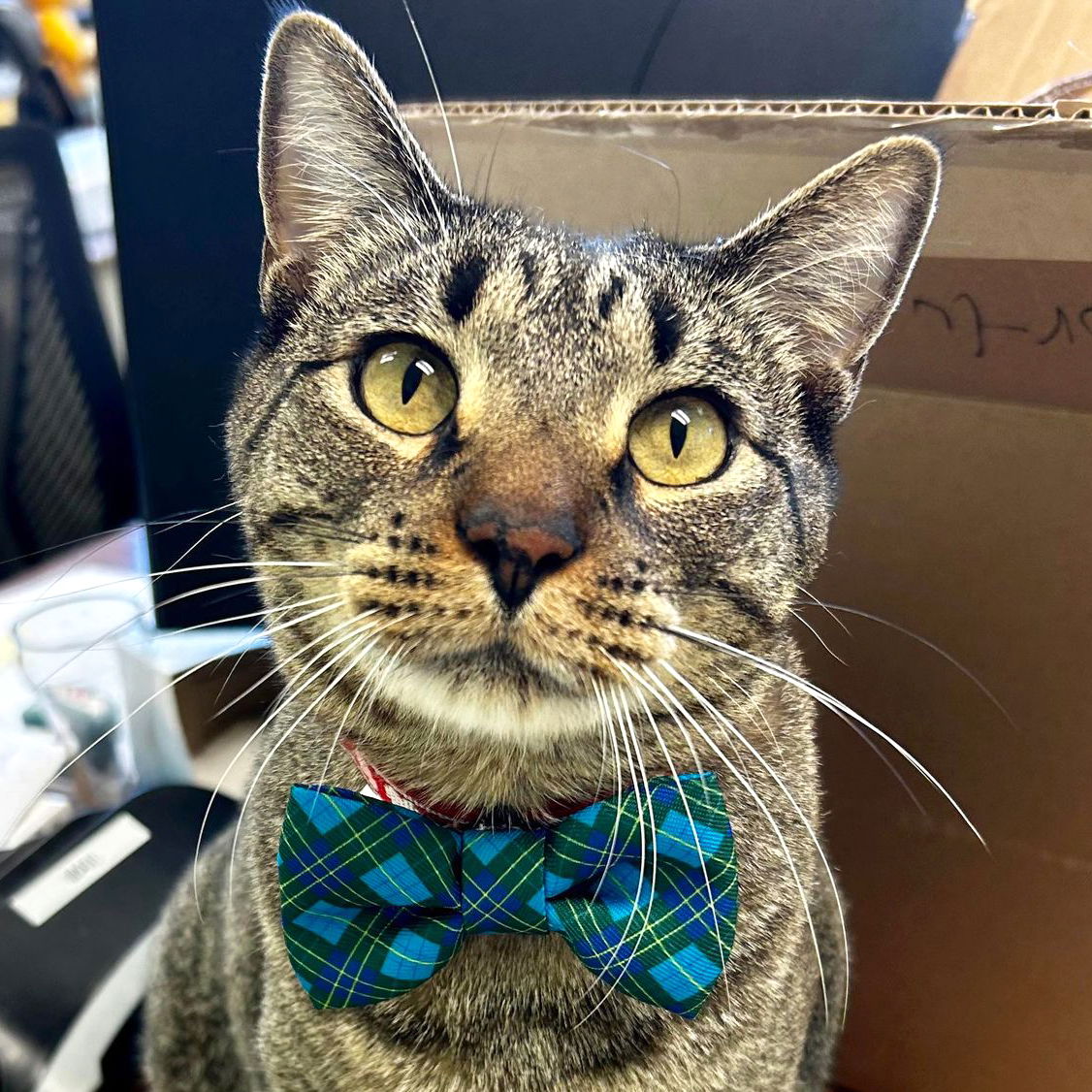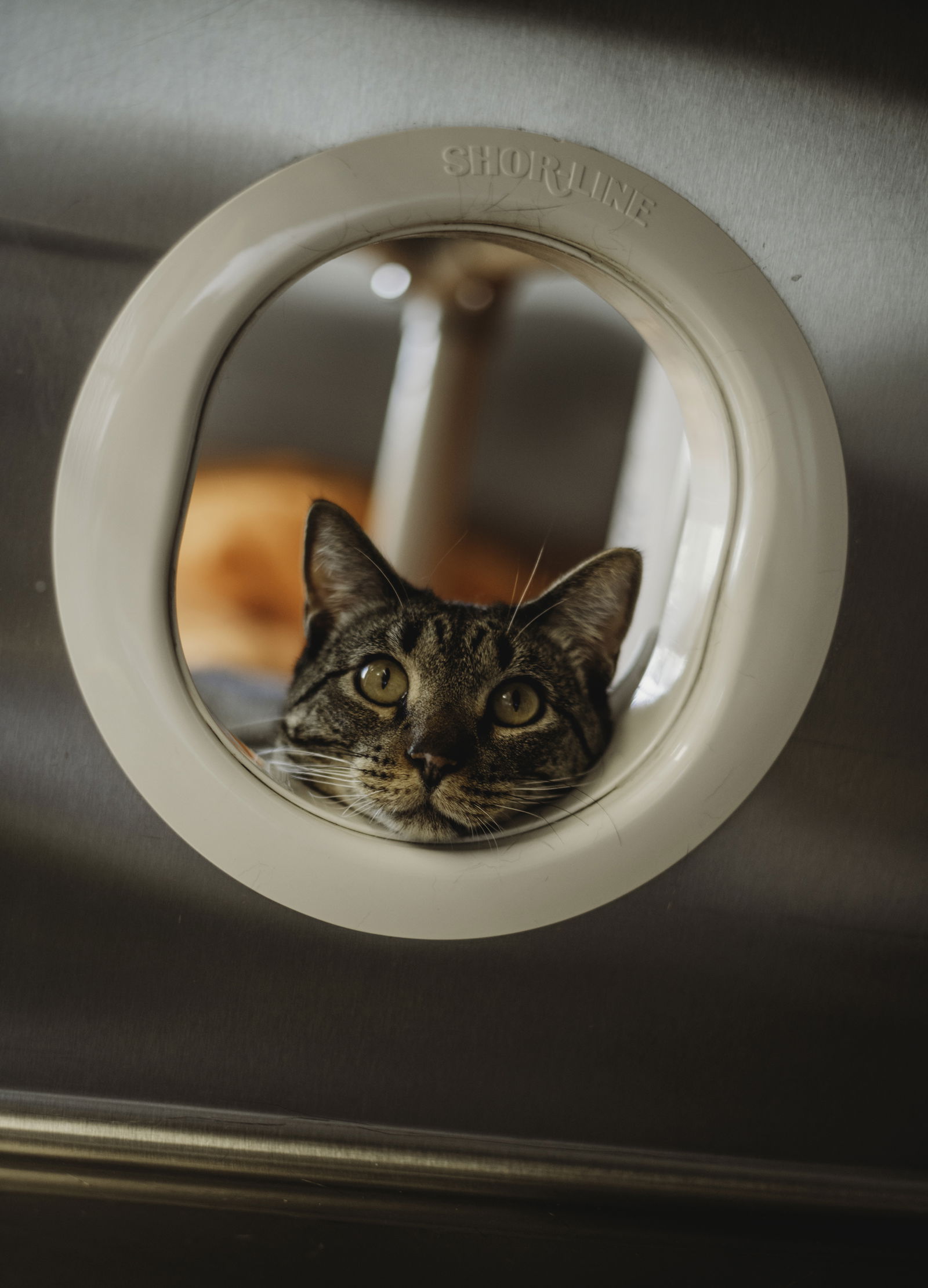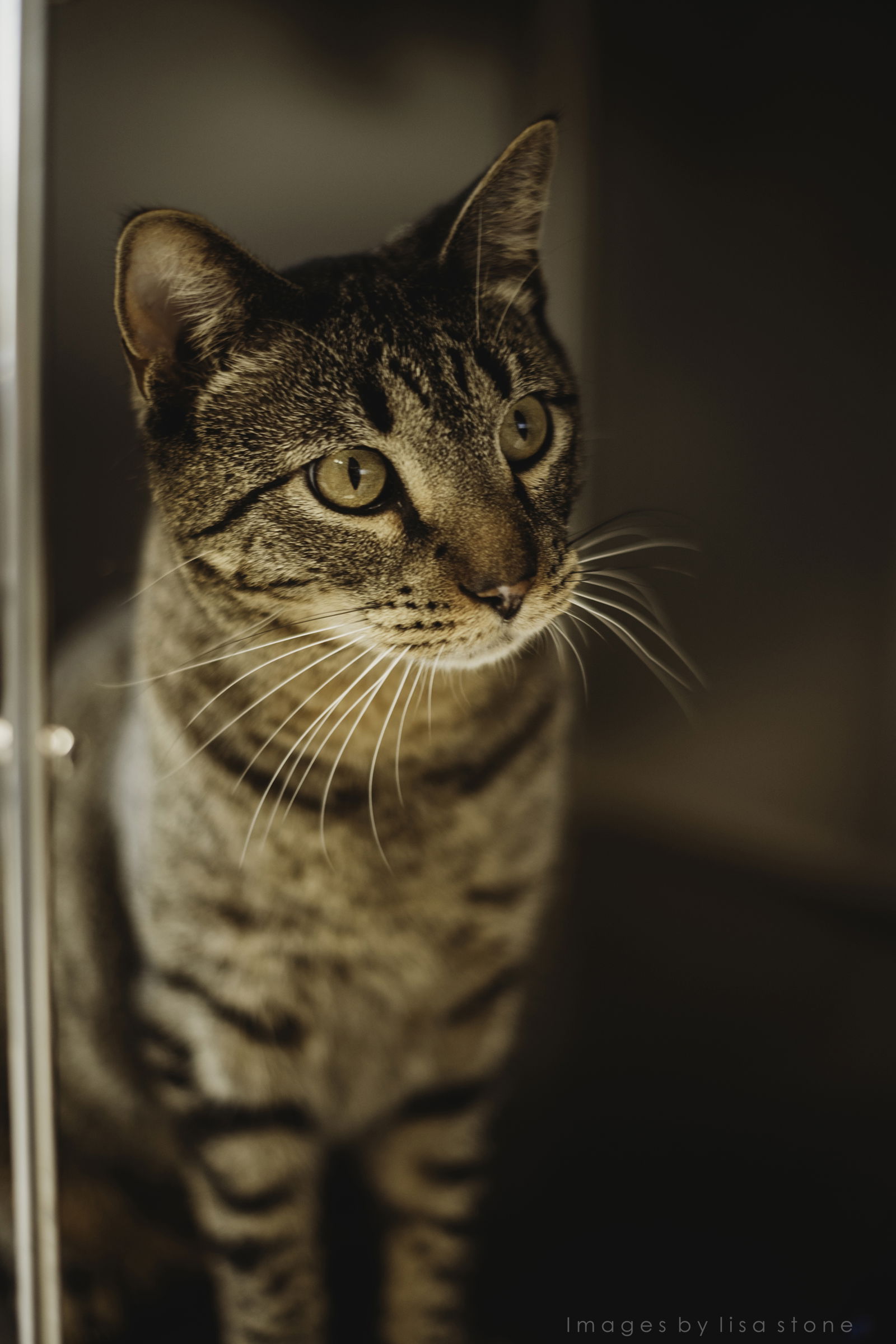 Hi, I'm Hank Squared - Adoption Fee Paid!!
I'm a 3 year old neutered male brown tabby Domestic Short Hair.
Approximately 2 years old
Neutered male
Friendly and talkative
Loves attention on his terms
Would prefer a house without other cat
Approved for respectful children age 12 and over
Positively Purrfect* cat - see note below
Adoption fee already paid thanks to a kind sponsor
Calling all persnickety cat lovers! I'm an opinionated young guy who knows what I want and when I want it. I believe I'm the center of the universe and everything is about me, me, me (like some people you may know). I think humans exist solely to serve my every wish and whim, and I do enjoy petting and affection on my own terms, meaning when I ask for it. I love my shelter caregivers because they respect my preferences, and I'll love you if you respect my preferences, too! Younger children would have a tough time knowing when I do and don't want to be touched so I'm approved for gentle and respectful kids age 12 and up. I'm not a fan of other cats and would prefer being the only kitty in my home (because, hello, center of the universe here). I'm looking for a forever home with a cat savvy adopter who will let me be me. Thanks to a very kind sponsor, my adoption fee has already been paid!
NOTE: I'm a Positively Purrfect boy, meaning I tested positive for FIV, so please read the information below about how FIV cats can lead long and happy lives!
*Positively Purrfect cats have tested positive for Feline Immunodeficiency Virus (FIV). It is not contagious to people or other species of pets. It is passed from cat to cat by deep bite wounds (like those inflicted during serious fights), blood transfusions, and rarely from mother cats to their kittens. Studies have shown that spayed/neutered and cat-friendly FIV+ cats can live with FIV- cats without risk of transmission. FIV suppresses the cat's immune system which makes it easier for them to get sick and harder for them to fight off sickness. When kept as well-cared for indoor pets, FIV+ cats often lead normal, healthy lives.
My adoption fee is already paid by a generous sponsor.
I have been neutered, vaccinated, microchipped, and I've received routine treatment for internal and external parasites.
Adopt Me!
If you are interested in adopting me, the first step is to submit an adoption application. You can download an application from the links below, attach the completed application to an email, and send it to the Humane Society of Jefferson County at shelter@hsjc-wis.com. Once the application is received, the approval process will take approximately 1-3 business days and you will be contacted as soon as it is completed. Please contact the shelter at 920-674-2048 with any questions.
Adoption applications: Printable PDF | Online Form
Tweet
Go back to the adoptable animal listings.