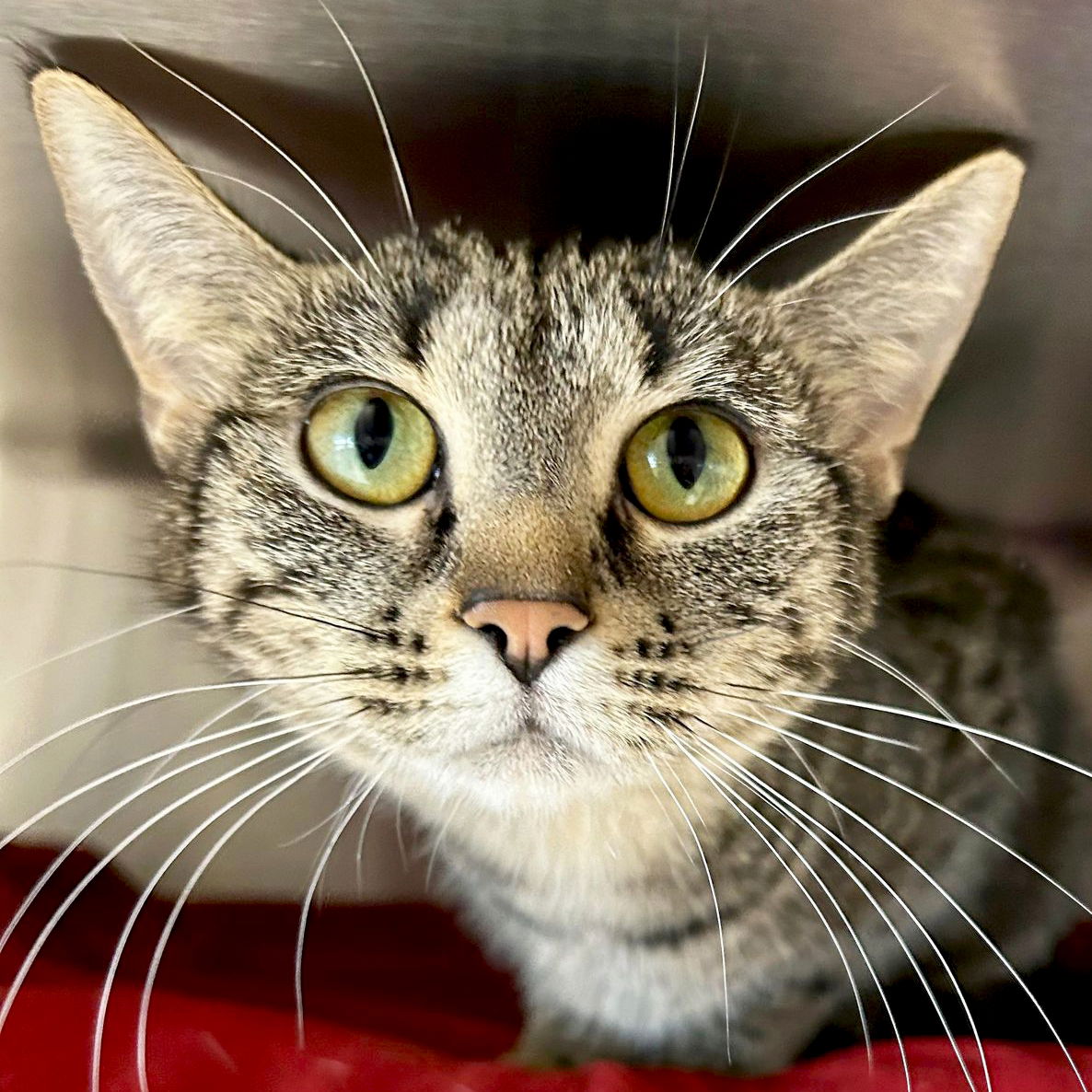 Hi, I'm Khaleesi - Adoption Fee Paid!!
I'm a 1 year old spayed female brown tabby Domestic Short Hair.
Approximately 1 year old
Spayed female
Outgoing, affectionate, playful, sassy
Must be the only cat in her home
I'm a frisky young girl who is friendly, playful, and a little sassy. I enjoy receiving affection and to be honest, I totally deserve it! My hobbies include acting silly and playing with toys, with some good cuddle sessions thrown in for good measure. I think humans are great snuggle buddies, but I don't care for other felines so I must be the only cat in my home. If you have a soft spot for fun-loving and sassy kitties, we're gonna get along just fine!
Thanks to a generous sponsor my adoption fee has already been paid!
My adoption fee is already paid by a generous sponsor.
I have been spayed, vaccinated, microchipped, and I've received routine treatment for internal and external parasites.
Adopt Me!
If you are interested in adopting me, the first step is to submit an adoption application. You can download an application from the links below, attach the completed application to an email, and send it to the Humane Society of Jefferson County at shelter@hsjc-wis.com. Once the application is received, the approval process will take approximately 1-3 business days and you will be contacted as soon as it is completed. Please contact the shelter at 920-674-2048 with any questions.
Adoption applications: Printable PDF | Online Form
Tweet
Go back to the adoptable animal listings.