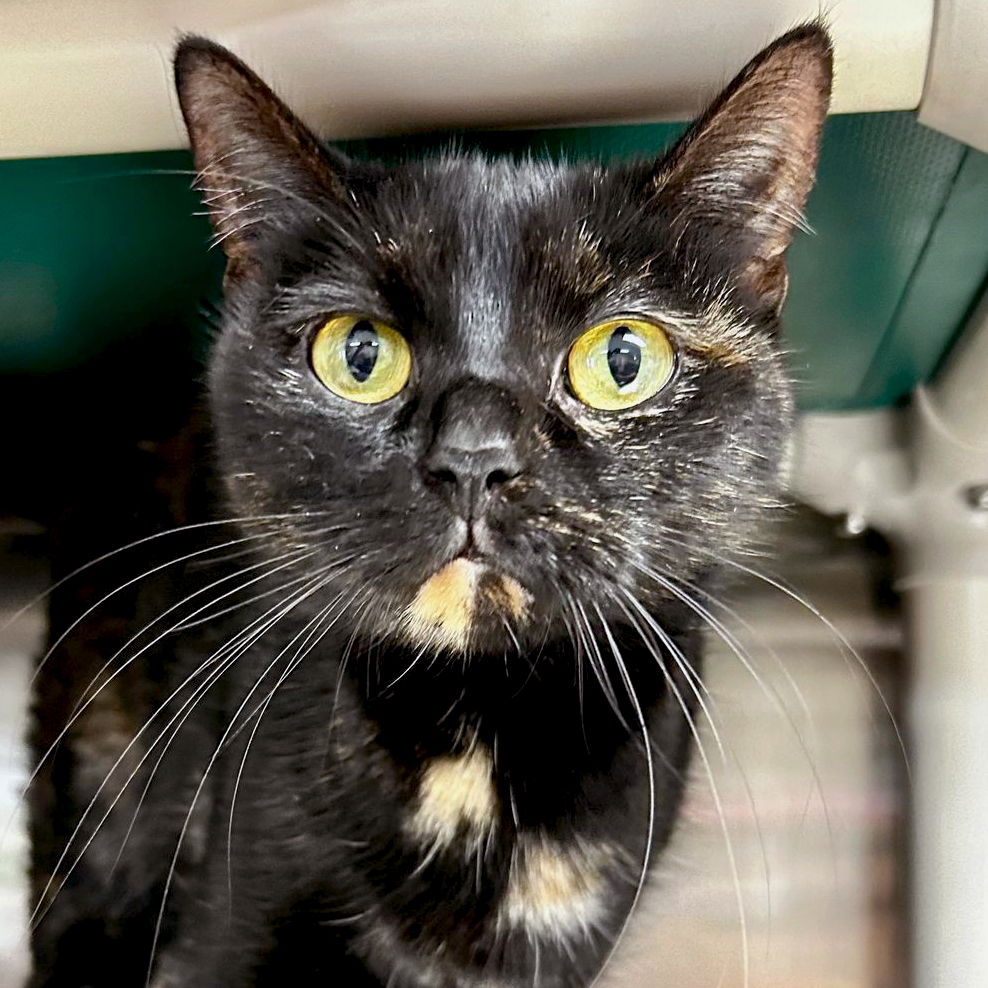 Hi, I'm Mocha - Reduced Fee!!
I'm a 5 year old spayed female tortoiseshell Domestic Short Hair.
5 year old spayed female
Confident personality
Approved for cat savvy teenagers and adults
Ever heard of "tortitude?" Well, I'm a great example of a tortoiseshell beauty with strong opinions. I was an only pet and lost my home because I play by nipping. I'm a classic example of single kitten syndrome, meaning I didn't have littermates to help me learn acceptable play behavior. I want attention and will accept petting but I do have a limit. I'm approved for a home with cat knowledgeable adults and teenaged or older children. I'm not suitable for everyone, but a very cat savvy adopter will admire my individualism, respect my preferences, and appreciate me for who I am!
With the shelter's Pumpkin Spice & Black as Night promotion my adoption fee is half price if you adopt me during the month of October!
My adoption fee is $40.00.
I have been spayed, vaccinated, microchipped, and I've received routine treatment for internal and external parasites.
Adopt Me!
If you are interested in adopting me, the first step is to submit an adoption application. You can download an application from the links below, attach the completed application to an email, and send it to the Humane Society of Jefferson County at shelter@hsjc-wis.com. Once the application is received, the approval process will take approximately 1-3 business days and you will be contacted as soon as it is completed. Please contact the shelter at 920-674-2048 with any questions.
Adoption applications: Printable PDF | Online Form
Tweet
Go back to the adoptable animal listings.