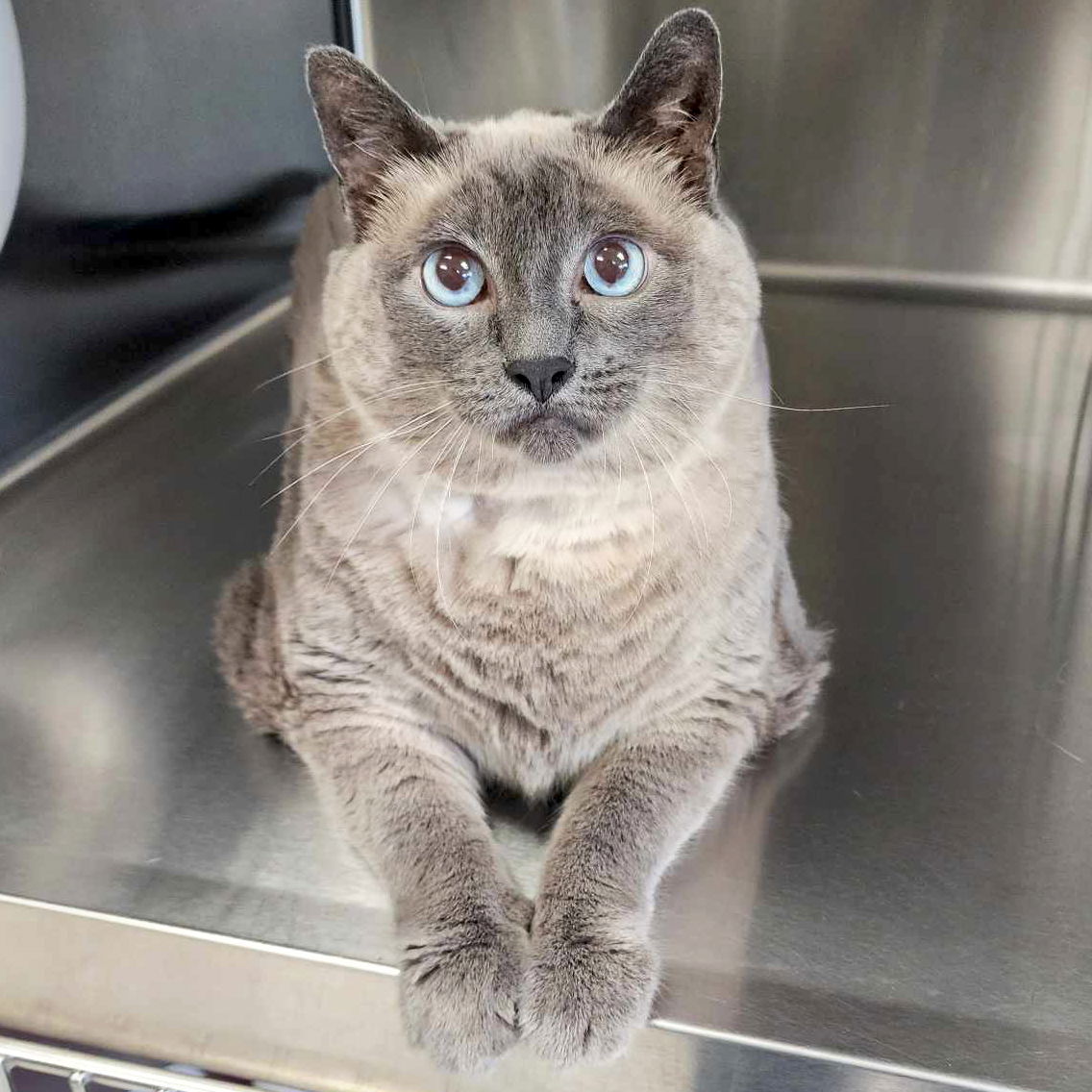 Hi, I'm Lavender!
I'm a 5 year old spayed female ivory (mostly) blue point Siamese.
Spayed female Siamese mix
Approximately 5 years old
Very friendly and affectionate
Currently obese at 20 lbs. and needs a veterinarian-guided weight loss plan
Can live with other cat-friendly felines
I'm a super friendly Siamese mix who loves to give and receive affection. I like to give head boops and enjoy being petted, but like many cats I'm not a huge fan of being picked up. Speaking of huge, I am currently very overweight and need to be on a diet and exercise program. My adopter needs to take me to a veterinarian to learn how to help me safely lose weight (it can be harmful for cats to lose weight too quickly but at an unhealthy 20 lbs. I definitely need to slim down!). I have a fresh new hairdo because I'm too obese to properly groom myself, and I look forward to being at a good weight so I can preen and clean myself. I lived with other cats and should do fine living with other cat-friendly felines (with a gradual introduction, of course). I lost my home due to my owner's health and I really need someone new to love. Could that someone be you?
My adoption fee is $80.00.
I have been spayed, vaccinated, microchipped, and I've received routine treatment for internal and external parasites.
Adopt Me!
If you are interested in adopting me, the first step is to submit an adoption application. You can download an application from the links below, attach the completed application to an email, and send it to the Humane Society of Jefferson County at shelter@hsjc-wis.com. Once the application is received, the approval process will take approximately 1-3 business days and you will be contacted as soon as it is completed. Please contact the shelter at 920-674-2048 with any questions.
Adoption applications: Printable PDF | Online Form
Tweet
Go back to the adoptable animal listings.